about Double C
high quality at a fair price.
Double C is more than a local restaurant. It's a philosophy to deliver high-quality food sourced from trusted local farms.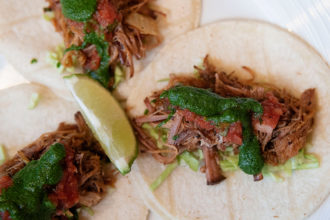 Sean & Michael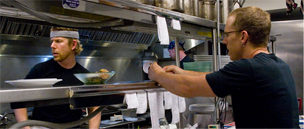 Straight to the source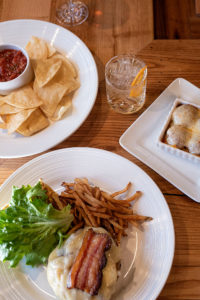 Since opening sister restaurant John J. Jeffries in 2006, chefs Cavanaugh and Carson have been working arduously to improve the Central Pennsylvania food system, including the treatment of farm animals. We maintain strong and longstanding relationships with the small family farms from whom we source our meat. Sourcing responsible meat also includes partnering with local USDA-inspected butcher shops to practice nose-to-tail, full-carcass utilization to respect each animal and reduce the number of animals needed. Our beef is from closed herds raised on pasture year-round, never on feedlots. Our pork is from pigs with outdoors access on pasture or on wooded lots so pigs have all the space and opportunity to root around and explore. Our chickens are raised in small flocks outdoors with sunlight, fresh air, and feet on grass.
Keystone Casual
We feel these trusting partnerships with local farmers and suppliers is a major clear-cut advantage that not only keeps food dollars in Central PA but is unmatched in quality. We haven't been able to find another operation that puts this much time and effort into sourcing a great hamburger patty for the casual neighborhood diner. Keystone Casual.